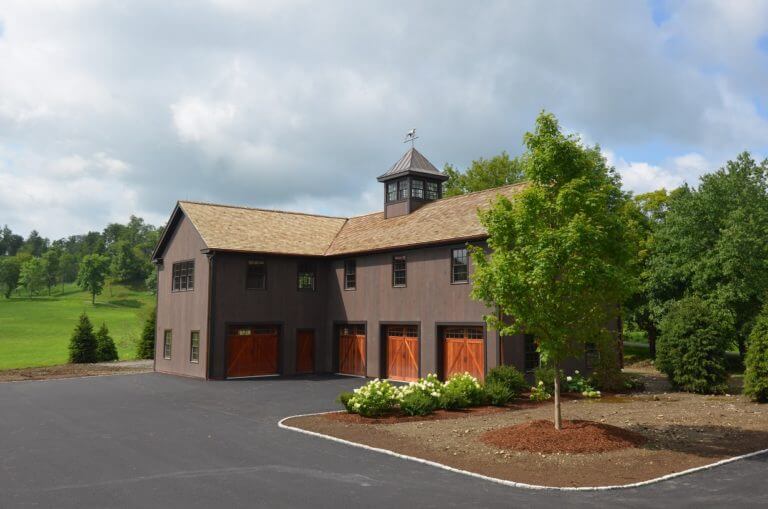 Garage Barn Design and Construction
Garage construction doesn't sound like it should be sophisticated, but we understand that many homeowners who work with Old Town Barns for their equestrian barn design projects also need one or more garages for their vehicles, equipment, tractors and toys such as boats, motorcycles and snowmobiles. We can work with your needs and specifications on a perfect garage design and build you the custom hobby garage, accessory garage or other garage you desire.
Why Old Town Barns for Your Garage Design & Construction
Convenience is incredibly important when it comes to engaging a company to design and build a barn plus additional accessory buildings such as garages. We find that our clients seek not just any construction company, but one that understands that every structure on their property must be functional and high quality. That said, if you simply need additional garage space for storage or cars, we will work within your budget on your garage design and garage construction. We've built sophisticated garages to house a dozen luxury vehicles, modest storage garages for three cars and other equipment and everything in between. Contact us today to learn more about how we can help you build your barn garage.