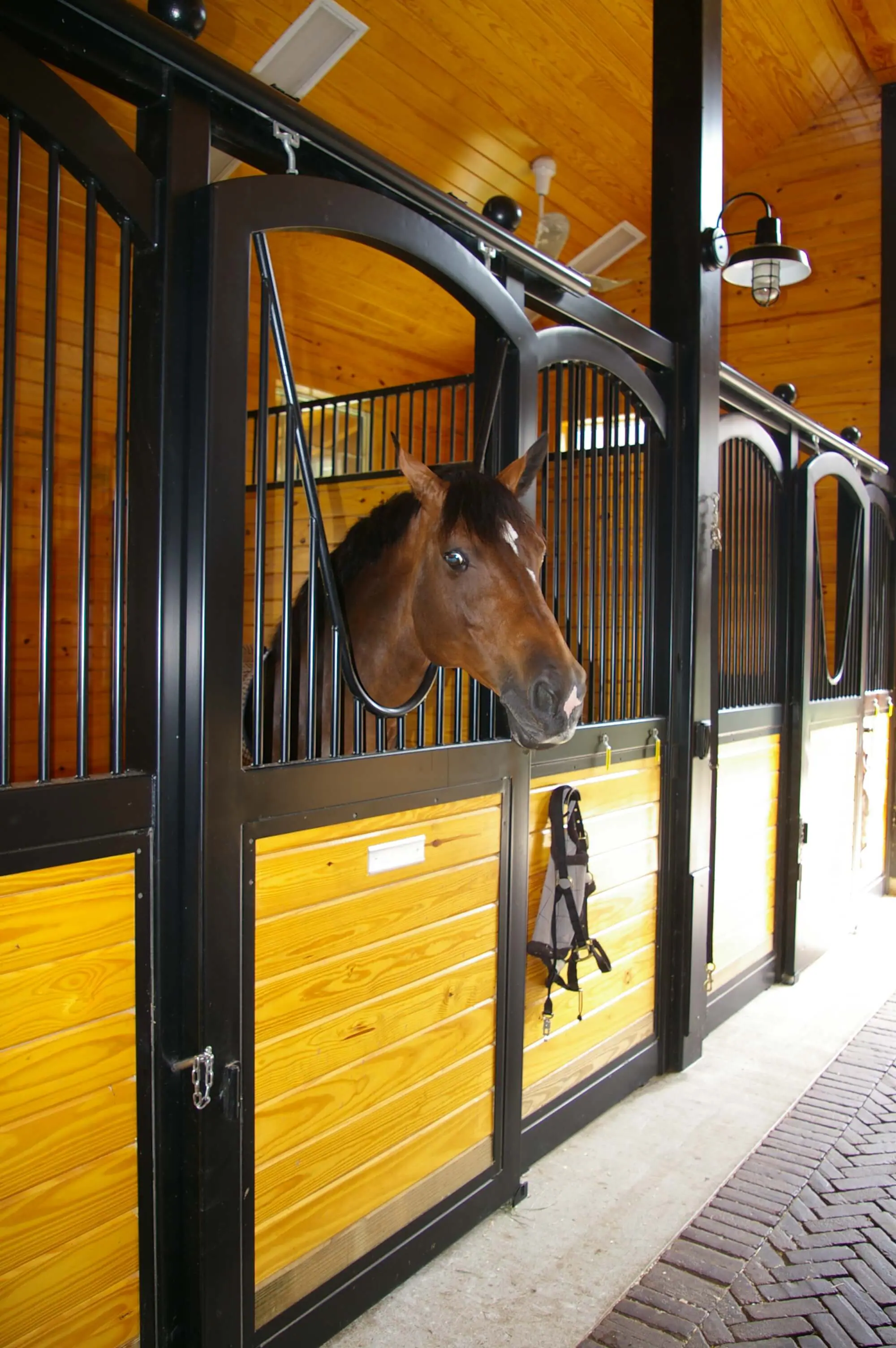 Stable Interior Design and Construction
As stable builders, most often we are both the designers and the builders of the custom stables, equestrian facilities, horse barns and other structures we build for our clientele. We do frame to finish carpentry with our own crews. We also work with trusted subcontractors for our trades such as heating, ventilation and air conditioning, site work, painting, electrical, plumbing and more.
While we are a full service general contractor, we're also comfortable working with clients' own architects and engineers and working from their designs. While many of our clients have experience building residences, fewer have experience building barns and need our guidance. Our goal is to create quality structures that fit clients' aesthetic design desires as well as their budgetary needs. The health and safety of your horses is important, but so is loving your stable interior space.
Why Choose Old Town Barn for Your Stable Design
Our reputation is that of quality and attention to detail. Clients appreciate that we are available to attend to their every question but are also comfortable working with the professionals they have on their teams as well. We strive to make the entire process of designing and building your custom stable's interior seamless, easy and fun. You as the homeowner can be as involved or hands off as you wish. But no matter what, we are confident in our ability to deliver a beautiful finished product.