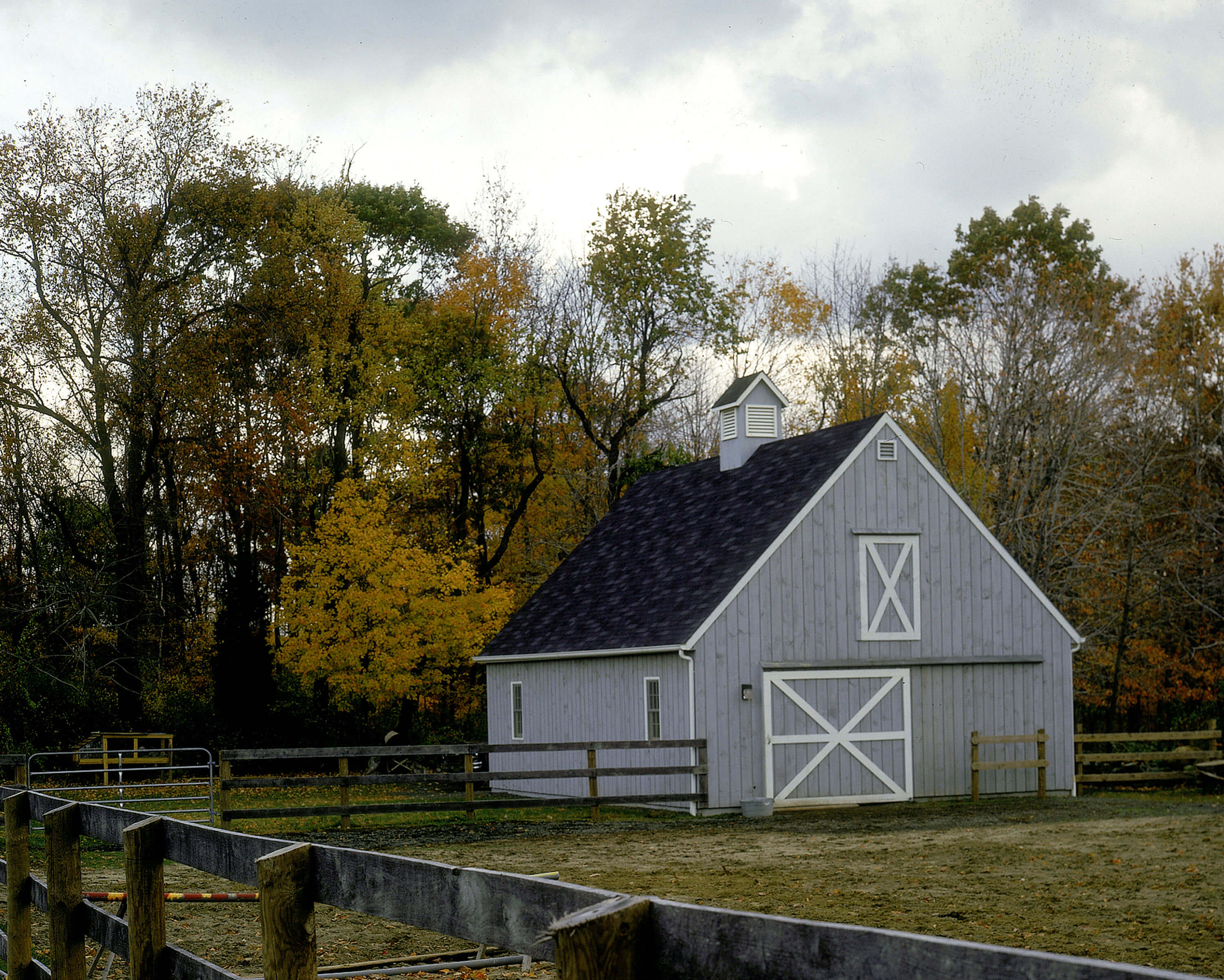 Stable Exteriors Design & Construction
Equestrian facility design at Old Town Barns pays careful attention to all the details. Our process is to work closely with our clients to ensure they are able to articulate their vision and we are able to bring that vision to fruition. Old Town Barns has earned a reputation for customer service and a transparent process. When we set out to design custom stables or equestrian facilities, our very first step is to sit down with our clients and learn what they're looking for. We want to know the number of stalls, the spaces needed within the barn and whether you have a visual idea of how you want their project to look in the end.
After getting an understanding of a client's desires and vision, we meet in-person on the property to look over the site, get an understanding of where the custom stables or other equestrian structure will go and other factors. Thereafter, our design team develops a rough layout of the building using architectural software. Our draftsman turns those mockups into preliminary floorplans and elevations that are reviewed by the homeowner.
Why Old Town Barns for Your Stable?
Since our company was founded in 1982, we have built a reputation for our professionalism, attention to detail and high standards for every single person on our team. We feel confident in saying that our design and build process for creating beautiful stable exteriors is superior to that of our competitors. Browse our gallery of past projects and you'll see what we mean. While your custom stables or other equestrian projects must be functional, we also recognize that you want to be proud of their "curb appeal" too. We care about the final product and we are completely transparent with clients about costs. That means we'll stay on budget, on time, and the project will not conclude until we are certain that you are happy. We're there from start to finish. That's our commitment to you.