The versatility and durability of the pole barn makes it one of the most desired barn types. Whether you're looking for additional storage such as room for your cars, furniture or merchandise, extra living space, or shelter for animals and equipment, a pole barn might be the right investment for you. There are some important points to consider before you start looking for the best pole barn builder:
craftsmanship
durability
price
total building time (start to completion) of your project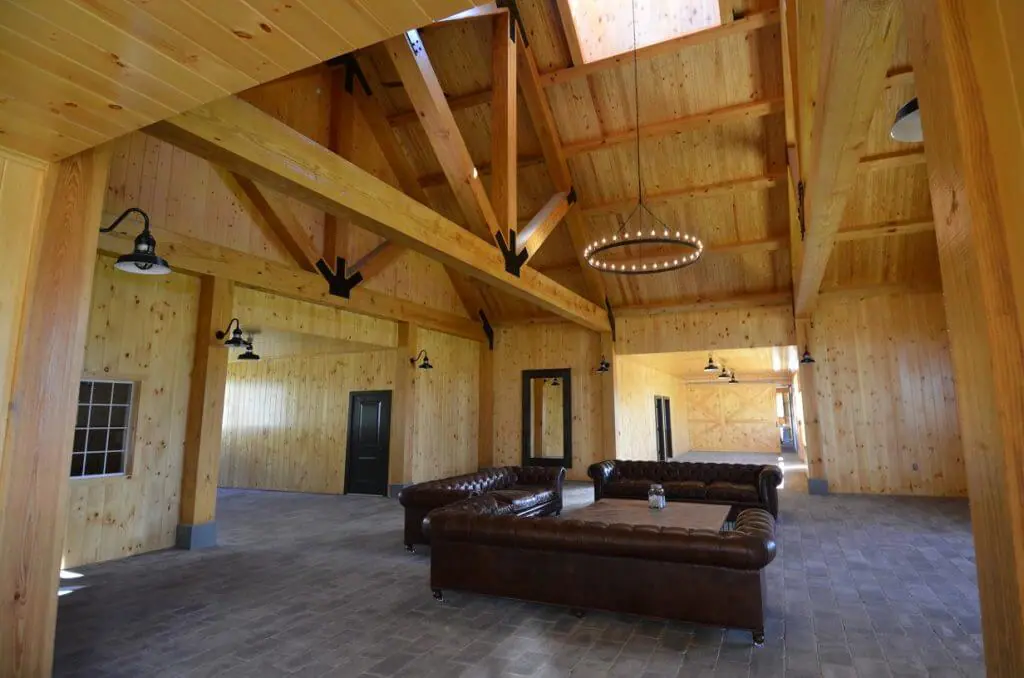 What is a Pole Barn?
A pole barn, also known as a post-frame construction building. It can accommodate a variety of different uses because of its quick construction and customizability. The building method of digging the poles of the barn deep into the earth makes it one of the most durable and long-lasting barn structures. These buildings can last many, many years with minimal maintenance. What really makes the design of the pole barn an optimal choice for construction is that it is known to withstand high winds and even the weight of heavy New England snow falls on its roof.
Beautiful & Unique Pole Barn Designs
We prefer post-frame construction for its durability and longevity. We also truly enjoy building this type of structure. Old Town Barns is known to create beautiful unique designs showcasing intricately decorated handmade trusses that decorate all of our custom barn buildings.
The pole barn can be constructed rather quickly. This means labor costs are typically cheaper for this type of structure. Because of that it is one of the most cost-effective options compared to steel or wood frame buildings. Interestingly, many of our clients choose to increase the size of their custom pole barns because of the affordability of these structures. They also love how quickly we can get them built.
It Takes the Right Team
It takes a special team that has the dedication, experience, and knowledge to construct these barns properly and in the least amount of time. That is what sets Old Town Barns apart from the rest as the best barn builder in our area. Old Town Barns has been building horse barns, equestrian facilities, and accessory buildings, such as garages, for over 30 years. When we build a pole barn, we are incorporating our extensive knowledge in this type of construction with our quality craftsmanship practices. We also only use the best materials that are tried and tested by Old Town Barns to withstand the test of time.
Contact us today to learn if a Pole Barn is the right type of barn for your project.